16 Years
Industry Experience
LoadMaster is a container loading software, which is easy to use and can help you plan loading online.
LoadMaster Helps You

10%
increase of volume usage rate

80%
decrease of planning time

50%
increase of delivery speed

Delivery process
Predictable, Controllable, Tracable
Get Rid of
Uncontrollable Loading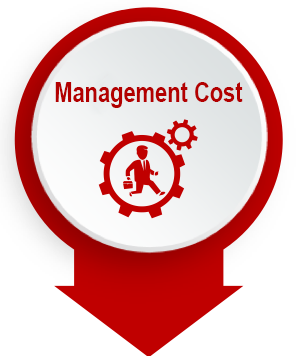 Inconsistent actions across different departments
Non-standard work quality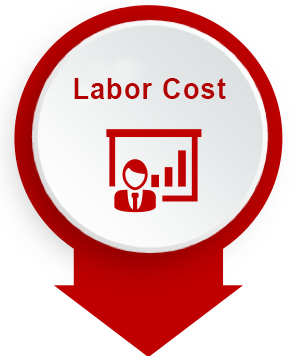 Freight accounting is time-consuming
On-site operation is inefficient
Poor communication of order delivery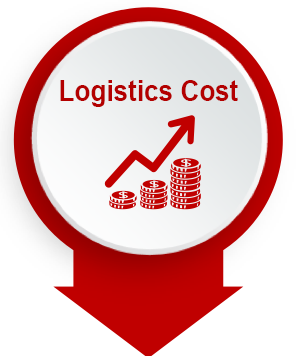 High freight and storage cost
Inaccurate estimation causes logistics losses
Packing while planning extends delivery cycle
Highlights of LoadMaster
Advanced Load Algorithm

Cross Platform and Global Collaboration
●
Usable as long as you can access the network
●
Use PC or iPad to design load plans
●
Share load plans to mobile platforms and guide the on-site operation.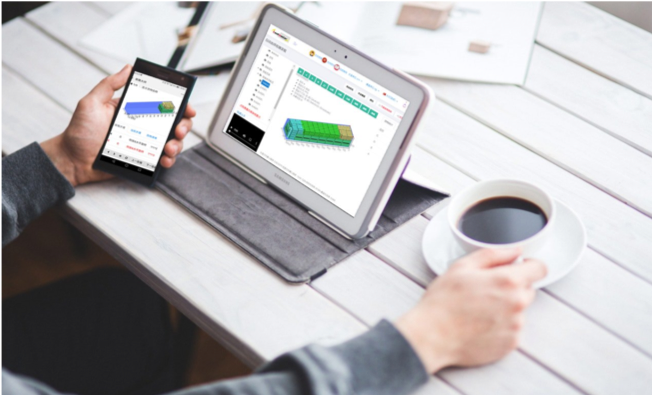 Professional Service Team
●
Profound industrial experience and professional service
●
Fast Response to customer demand and provide solutions
●
Service for enterprise-level applications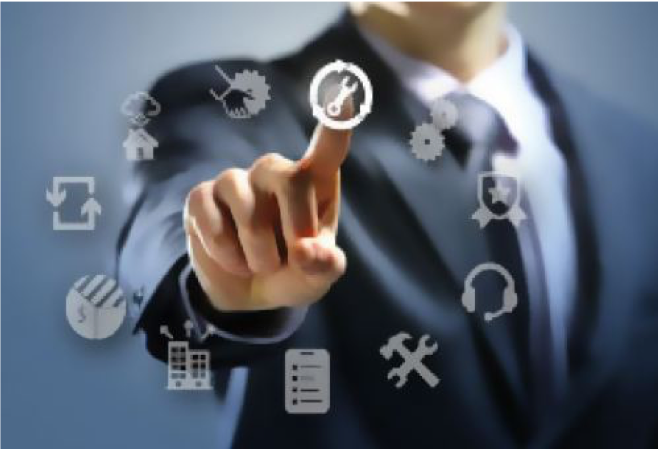 Typical Customers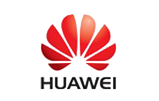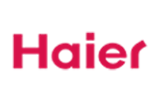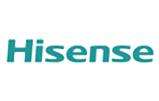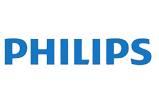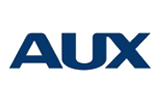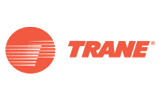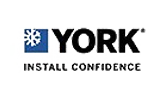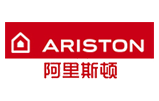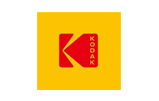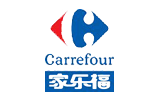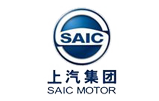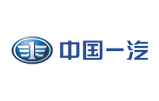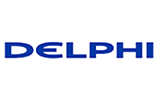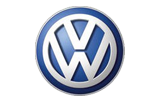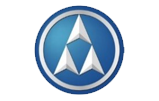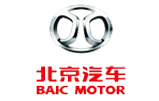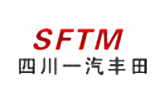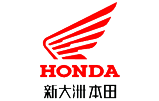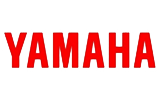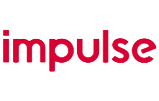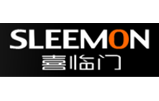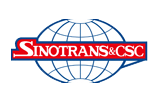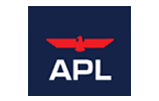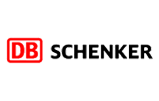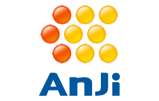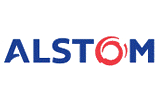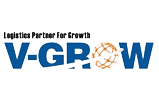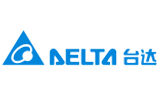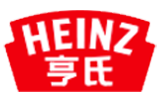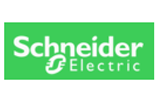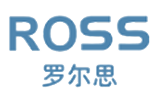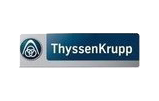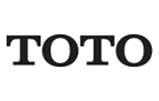 Customer Feedback
"
Thank you for your support for our work. Our company can use your convenient and practical tools, which makes the packing efficiency and accuracy rate of our company have been greatly improved, and the cost of logistics arrangement has been greatly saved. According to our previous software licensing plan, we hope to continue using your software until 2022.
"
────── Thyssen Elevators Co., Ltd.
"
Our company is a global leader in the lighting industry, and our customers' needs have changed:
1: From a single cargo loading to a multiple cargoes loading;
2: Prescribe how to load each goods, the goods below are placed as "stand", and the to are placed as "lay";
3: The goods are loaded in a certain sequence;
4: There are also requirements for stacking layers of different cargoes.
In order to better improve work efficiency and loading rate, we found LoadMaster in 2015. After testing and evaluation, we found that the effect of LoadMaster is very good. It has been 3 consecutive years since we subscribed LoadMaster. And we will continue to subscribe for 2 more years after the expiration of this year.
Previously, it was manual calculate of containers in our company, which is only suitable for a single cargo loading. Multiple types of loading were added. However, the different size of cargoes, and complex loading requirements increases the intensity and difficulty of the manual work. Once it is not considered properly, the error rate will increase and subsequent problems will occur.
LoadMaster is an intelligent tool with a simple interface and easy to use. There is thoughtful online customer service, remote operation training, timely answers to daily questions, and assistance in optimized design for individual complex solutions. There is no worries to choose LoadMaster.
The manual work consumes lots of time on drawing and simulating the occupancy of goods in the container.
For the simple loading plan, only 3-5 minutes are needed to calculate with exporting a clear 3D loading step diagram and submit it to the Warehouse Department to guide the on-site operation. For the complex plans with multiple specifications of goods can be completed in 10 minutes, which greatly saves time and improves work efficiency.
After the plan is completed, If the software shows that there is still space left users can add goods at any time to recalculate, and get the new plan immediately.
Sometimes after calculation some individual goods are not in your ideal position, you can use manual editing function to move the goods and make them meet the demand.
Once there were 300 kinds of goods and we need to solve how to match the best effect. Through the communication with the customer service of LoadMaster, the "lock and recalculate" function can be used to meet the requirements. Because of the many specifications of the goods and the calculation is completed at one time, there are individual container that cannot achieve the desired effect. At this time, users can lock the satisfactory container plan and recalculate the other containers by adjusting the 6 algorithms in the "Loading Rules" interface to obtain a final result.
LoadMaster satisfies the changing loading requirements on the basis of making full use of the container's space
I hope that LoadMaster will be more perfect and we will help each other in the process of cooperation and create value together.
"
────── PHILIPS LIGHTING INDUSTRY (CHINA) CO.,LTD.
"
Affected by inflation, material prices continue to rise, labor costs continue to increase, and logistics costs continue to be high. In order to expand the living space and competitive advantages of enterprise, and realize rapid and scientific development, our leaders insist on vigorously promoting the fine management. As the company's "third profit source", logistics cost control is highly valued by company leaders. In order to reduce the unit logistics cost of a product, the container loading rate must be increased.
In October of this year, we downloaded and tried LoadMaster software, and later compared similar loading software at home and abroad. We found that LoadMaster has the highest loading rate! Not only increased the loading rate, but also greatly improved work efficiency and communication efficiency. Let the business staff focus more on the work of developing customers.
In addition, the services of LoadMaster team are very great! I am very grateful to Annie for the solution of enterprise implementation "software guidance loading".
"
────── ARISTON THERMO (CHINA) CO., LTD.
"
Since our products are large-scale equipment products, which are often not uniform in size, and some of which cannot be stacked it is easy to cause uneven utilization of container space during container loading and increase unnecessary transportation costs.
It has been 8 years since 2010 to start using LoadMaster, which has solved the problem of container optimization for our company. Now it only takes about 15 minutes to display the loading details of all products. In addition to solving the problem of space waste, the volume usage rate has also been greatly increased. The exported report is also very intuitive, which improves the work efficiency of the loading personnel. The generated plan of LoadMaster is accurate and reasonable, and the calculation speed is very high. Therefore, we once again decided to renew the lease for 3 years.
"
────── ZHONGSHAN BRANCH TRANE AIR CONDITIONING SYSTEMS (CHINA) CO., LTD.
"
As a US-funded enterprise mainly engaged in furniture and display racks, our company has always attached great importance to lean management. It is still be remembered that when we didn't come into contact with LoadMaster a few years ago, for there was no clear scientific basis, we could only use the empirical data provided by the workers to load the container. As a result, the utilization rate of the container has not been high and the container needs to be reinstalled. Not only does it take a long time, but also errors or even errors occur.
Nowadays, we have used LoadMaster for several years, and the time to calculate the loading plan has shortened a lot after using the software. The excel batch import function of LoadMaster make it easy to import data into the software, without worrying about manual input errors, greatly improving work efficiency and accuracy.
In addition, there is no need to worry about whether the loading scheme is theoretical packing. After actual verification on site, the software not only realizes accurate packing, but also takes into account the "load-bearing level". We can also adjust freely according to the actual situation, which greatly improves the quality and effect of our cabinets.
In this increasingly competitive era, how to improve the competitiveness of enterprises and win more customers for enterprises is the focus of attention. In addition to satisfying customers with product quality and price, it is also very important to focus on reducing costs and creating profits for customers. We are very grateful for LoadMaster.
LoadMaster helps our company improve customer satisfaction and customer stickiness, and create more profits for the company.
"
────── RTC Retail Environments (Changshu) Co., Ltd.
"
Our company is a foreign company that produces and processes floor maintenance equipment and outdoor cleaning equipment for export. We started to look for packing and loading software on the Internet in 2011. After comparison, we chose LoadMaster, which has been in use for seven years now. The purpose of looking for loading software at first was to achieve accurate loading and improve loading rate. We have been using LoadMaster almost every day for seven years. Due to the complex specifications of the goods, it usually takes a long time to calculate the cabinet manually and it is exhausted. However, the calculation solution is usually optimized in 1-2 minutes after using LoadMaster, which is very convenient. And the implementation of the plan is very smooth, and they are all accurately loaded according to the proportion. Usually, more than 20 kinds of goods can be loaded in one order, and the loading rate can reach more than 85%. LoadMaster has become an indispensable partner of our company, which is very practical.
"
────── TENNANT CLEANING SYSTEM AND EQUIPMENT (SHANGHAI) CO., LTD.
"
Our company is a machinery manufacturing enterprise, and our products are elevator parts packed in wooden boxes and loose parts. The calculation of the containers is laborious and laborious due to the inconsistent volume and type of wooden boxes, the diversification of parts, and the requirement of stacking on each other. By chance, we learned about the software of LoadMaster. Through communication with sales staff and on-site demonstration operations, our company purchased the freely designed version. Now we conclude the use experience of 1 year as follows:
1. The original method: manually summarize the specifications, volume, weight, and quantity of the goods, and then use the summarized data to design the placement of each container through experience, which is time-consuming and laborious. Especially when the amount of data is large, the personnel will be exhausted and errors will occur, causing the actual loading to be impossible. In addition, the data in the loading process is not traceable and lacks specifications.
2. LoadMaster:
1) It can be explained by the Chinese idiom "once and for all". Users just need to summarize the list of goods and set the parameters of each item, and the LoadMaster can carry out the initial loading.
2) Especially the "manual edit" function is very helpful for our work, by which the generated plan can be adjusted according to actual requirements.
3) The 3D diagram can directly reflect the cargo situation and can be fully adjusted.
4) Many small functions are also particularly user-friendly, such as the center of gravity display, the manifestation of the volume, type, and utilization rate of the container after loading.
Through the use of software, the calculation efficiency has been greatly improved. And it has also brought great help to business improvement. We are particularly satisfied with the timely and professional answers from the customer service during use.
Thanks to the team of LoadMaster, let us experience your wisdom and professionalism.
"
────── HUASHENG FUJITEC ELEVATOR CO.,LTD.
"
For the loading rate of products going abroad is not very ideal in our company——some of our materials are scattered; the specifications are not very uniform; the height limit and stacking orders of goods with different weight and size——manual calculation cannot work well and we thought of finding loading software on the Internet to solve such problem.
Last year, we consulted and tried many kinds of loading software, but only LoadMaster impressed us the most. Mainly for the following points: 1) Professional service: They can quickly sort out our complex and diversified business needs characteristics, and combine with LoadMaster to analyze the software application details and effect evaluation, which is very trustworthy ! 2) The demand matching degree of software is very high, and the loading rate can be increased by 7%-13% after using LoadMaster, effectively reducing logistics costs. 3) The calculation speed is very high, an average of about 1 minute, which greatly improves the efficiency of the container calculation. 4) We have consulted several similar softwares. The LoadMaster has the highest price, but their services, software functions, and technical strength are also the best. we have also learned about the CubeMaster software, whose price is much cheaper than LoadMaster, but the service attitude is so indifferent and confusing, and the indeed function is by no means like the interface display. Through the comparison of three companies, we quickly judged that LoadMaster is the best, and formed a data test report to apply for purchase, and finally chose to cooperate with LoadMaster.
The after-sales service of LoadMaster also reassured us. Not only did it provide four-hour intensive training services, but also actively answer daily operation questions. We are very satisfied with that.
The function of LoadMaster Cloud Service is very powerful. It can not only solve the business problem of ocean export, but also solve center of gravity analysis of railway container. And it is very smart to view the step diagram on the mobile terminal to guide the on-site operation. In the follow-up, we consider integrating the company's existing system with LoadMaser to get through the last mile of ERP.
"
────── TPV DISPLAY TECHNOLOGY (XIAMEN) CO., LTD.
"
Our company needs to loading various types of goods with different specifications. In order to save the number of containers and reduce the logistics and transportation costs, save the time of personnel calculation and improve the accuracy rate, we choose to use LoadMaster to generate loading plan.
Our company started to use LoadMaster in 2014 after testing and evaluation. The loading rate has increased by nearly 10%, and the time saved is about 1/5. It can achieve accurate container adjustment. Compared with similar products, the advantage of LoadMaster is that it can manually adjust the loading position of the goods and can directly display the data of the loading rate. This year, we plan to lease it for 3 years and continue to use it. I hope that LoadMaster will become better and better.
"
────── CJYM
"
Unknowingly, we have been using LoadMaster for 1 year. The automatic matching of cabinets has greatly improved our work efficiency. As a user of this software, I have become accustomed to the current way of working.
Before using LoadMaster, I had to spend 2~3 days on the container loading plan for each shipment. LoadMaster can solve the original problem in 10 minutes. The effect of manual calculation is not good, and most of the containers can only load 28 pallets of goods. After using LoadMaster, we generally have loaded more than 30 pallets, which greatly increased our container utilization rate and saved our shipping costs by 15%. Therefore, this year's renewal is agreed by our company leaders gladly.
This software not only improves the efficiency of the container calculation, but also has a good rationality for the optimization. Originally, the container type we prepared often failed to fit in during loading and the loading drivers often complained. Since using the software, we print out the loading plan and issue it to the loading driver. The driver executes the plan and can load the containers smoothly every time.
So I am very happy to cooperate with your company again.
"
────── Dalian Lucas Automobile Component Manufacturing Co., Ltd.
"
Our company is a manufacturer of auto parts. Our product is packaged in a variety of non-standard cartons for export, which are light goods. Before using LoadMaster, the factory packing engineers made 2D drawings to guide the loading.
Disadvantages of manual drawing:
1. Increase the labor cost of inter-departmental communication.
2. Manual drawing is too time-consuming.
3. Weak adjustability and no flexibility.
4. The size estimation is too conservative and cannot make full use of the cabinet space.
Because of the inconvenience caused by the above, we started to search for loading software on the Internet, and started to try CubeMaster at first.
Disadvantages of using CubeMaster:
1. From importing a template to generating a loading diagram, the operation is cumbersome and difficult to operate.
2. The loading diagram generated by the trial version is very vague and not for reference.
3. In the initial trial stage of CubeMaster, its customer service staff had poor service awareness.
Later, we found LoadMaster. Under the guidance of the customer service staff, we can quickly generate a loading plan. It can greatly save drawing time and improve work efficiency. The current trial version can basically meet the daily loading requirements. We hope that after purchasing this software, it can provide better after-sales service and guide users to optimize the loading plan.
"
────── Dongguan Axun Composite Materials Co., Ltd.
"
Our company has been using LoadMaster for four years. Since using LoadMaster, it has brought many benefits to our work and greatly improved work efficiency and accuracy. Before using LoadMaster, the cabinets were manually calculated and the efficiency was very low. When loading the containers, the space was wasted based on the manual calculated plan and the plan data must be changed. Since we has used LoadMaster, there has never been a situation where the cargo cannot be loaded due to the high loading rate. It has also solved the waste of space. Now our company has truly achieved accurate customs declaration and accurate loading. The software has been running stably, which is updated and maintained from time to time. And some new functions are added, and the calculation speed is getting higher and higher. LoadMaster has increased the container utilization rate by at least 15%, and the loading rate has reached more than 95%, helping to save at least 3 hours a day. Since then, the uncontrollable factors of over-relying on manual experience for loading have been eliminated, and accurate and effective loading has been achieved. We also have a willingness to use it all the time. Here, I share my experience with you, and hope LoadMaster will also surprise you.
"
────── NINGBO MENGSHEN MATTRESS MACHINERY CO., LTD.